Situatedness for Global Display Web Apps (demo)
Abstract
Most display systems are making use of static definition for the
places in which they are situated. The content shown on these
displays is predefined as is the case of television broadcasting. In
this paper we present an approach that allows local display
managers, e.g., display owners, to instantiate global display web
applications on each display basis. We describe an innovative
model for content presentation that takes into consideration both
the display environmental data, e.g., sensors and user interactions,
and app specific configuration. This approach enables the content
being shown to be highly personalized, thus reflecting the
dynamic and situated behavior of global display web apps.
The demo is going to be presented at PerDis13 (http://www.pervasivedisplays.org/2013/)
Download demo paper, Download demo poster
Design considerations for application selection and control in multi-user public displays (journal)
Abstract: Urban spaces are increasingly embedded with various types of public digital displays. Many of these displays can be subject to multi-user interactions and support a broad range of applications. A fundamental implication emerging from the interactive nature of those applications is that users should have access to appropriate selection and control techniques that would allow them to drive the way applications are shown and used in the respective environment. Such techniques should enable each user to reason and express intentions about the system behavior, while also dealing with concurrent requests from multiple users in a way that is fair and clear. In this study, we aim to inform the definition of novel techniques for application selection and control in pervasive display environments that can address the above challenges. Drawing inspiration from traditional GUI interaction concepts we developed and deployed a public display system that supports multiple applications and is able to receive explicit content presentation requests from multiple viewers. Based on the experiment observations and interviews with the participants, we reached a set of design considerations for future pervasive displays environments that are open to third party applications providers and allow the audience to influence content presentation.
Taivan, C., Rui José, Silva, B., Elhart, I., & Cardoso, J. (2013). Design considerations for application selection and control in multi-user public displays. JUCS special issue: Towards Sustainable Computing through Ambient Intelligence.Download paper
Selection and control of applications in pervasive displays  (paper)
Abstract. Public displays are progressively embedded in urban settings.  Such displays become elements of an integrated pervasive ecosystem in which various displays with multiple applications are accessed by multiple viewers. Still, many public displays employ content that is based on pre-defined schedules as encountered in conventional digital signage systems. We envision future display deployments embedding many applications that are running concurrently and able to continuously react to users' requests. In this paper, we investigate application selection and control concepts based on a mixed-initiative scenario in which display system and viewers are both involved in the process of content presentation. Our approach is inspired by traditional GUI interaction concepts and design considerations of sensing systems. Hence, this research would inform the design of novel techniques for application selection and control in pervasive display environments.
Taivan, C., José, R., & Elhart, I. (2012). Selection and control of applications in pervasive displays. 6th International Conference on Ubiquitous Computing & Ambient Intelligence (to be published). Victoria-Gasteiz, Spain: Springer LNCS. Download Paper
The following table shows the traditional GUI concepts used in the applications selection and control study for pervasive displays.
PhD Proposal Abstract (12.12.2011)
Displays technology experienced a considerable progress and screens are increasingly pervasive in public spaces. Most of the display systems exist as singular non-interactive units showing static images, power point presentations or product videos. Further developments will consider the possibility of connecting the displays towards a pervasive display network. This approach will provide the background for highly interactive applications, thus creating a novel and powerful global communication medium.
The research activity will consider the challenges raised by the need to support third-party application development and distribution. The overall objective of this thesis is to make a set of contributions towards the definition of abstractions and technological approaches that may enable third-parties to generate and publish web-based applications into Pervasive Display Networks. In consequence, the work will provide a conceptual framework for understanding and guiding the process of creation, distribution and use of display-centred applications. Other contributions may be expected too, such as an activation model to address the challenging ways of application invocation.
Papers:
C. Taivan and R. José, "An application framework for open application development and distribution in pervasive display networks," in Proceedings of the 2011th Confederated international conference on On the move to meaningful internet systems, Berlin, Heidelberg, 2011, pp. 21-25.The PhD Proposal Paper (first insights in my research design)
Links:
Author's personal blog on PhD related topics: http://apps4publicdisplays.blogspot.pt/
Acknowledgement: http://pd-net.org/ and http://www.fct.pt/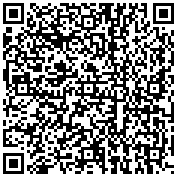 var d=document;var s=d.createElement('script');